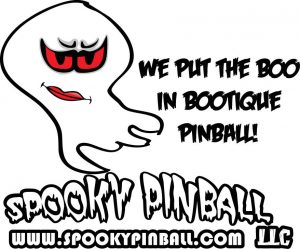 After announcing a campaign with the Pinball Outreach Project to raise additional prize money for the Women's World Pinball Championship, we were able to cross that $1000 threshold for top prize.
Today we're excited to announce that Spooky Pinball is stepping up to sponsor the Women's Championship by adding an additional $250 of cold hard cash to woman that claims the title of World Champion in March 2017.
Spooky Pinball is Wisconsin's only pinball manufacturer, and the worlds oldest active pinball podcast. Learn more at www.spookypinball.com.