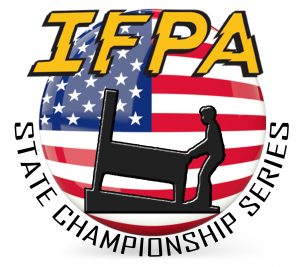 PLEASE NOTE THE SCS PAGE HAS BEEN MOVED TO BE PART OF THE IFPA NORTH AMERICAN CHAMPIONSHIP SERIES (NACS): CLICK HERE
The IFPA is proud to present the IFPA State Championship Series. The IFPA will be tracking the WPPR performance of players by results from each state within the US. At the end of each calendar year, the top 16 players with the most WPPR points from each state will qualify for that state's IFPA State Championship.
All 2017-18 IFPA State Championships will be held on Saturday, January 20, 2018. With all of the IFPA State Championships being held on the same day, no player will be eligible to compete for multiple IFPA State Champion titles, however it is possible for someone to qualify for an IFPA State Championship in a state in which they do not live in.