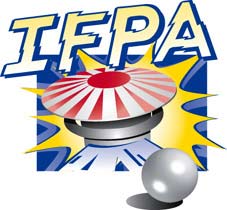 The official sanctioning of events for WPPR points resumes August 1.
Congratulations to Christian Holmsten for getting the silver ball rolling with the first sanctioned event: a midnight frenzy tournament in Borås, Sweden.
As the IFPA resumes sanctioning, we support tournament and league directors in taking any precautions they deem appropriate to make their events safe for attendees and for their communities at large. This includes requiring that participants are vaccinated and show proof of vaccine status, subject to local regulations. Look to guidance from local health officials, the World Health Organization (WHO), and national bodies like the Centers for Disease Control (CDC). Any health and safety guidelines should be included in event announcements so that expectations are clear well in advance, and all participants are expected to abide by them. This remains a stressful and uncertain time for many of us, so be respectful of organizers, venue owners, and fellow competitors.
We recognize that the pandemic is an ongoing and fluid situation with an impact that varies across different regions of the world. The IFPA continues to monitor the global situation with input from our country directors and provincial/state representatives, and the decision to resume sanctioning is subject to change.
The IFPA offers itself as a resource for anyone interested in organizing or attending events. Please reach out to us with any questions. Be safe, be kind, and have fun!