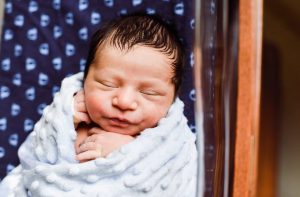 The IFPA is proud to welcome our newest staff member, Benson Gregory Sharpe. He arrived Monday August 20th, 2018.
He'll be reporting directly to IFPA Vice President, Zach Sharpe for the next five years. At that point in time Zach will slowly begin reporting to Benson more than he would like to (trust me . . . I know).
Congratulations to Zach and Crystal on the new addition!