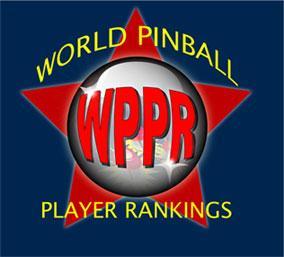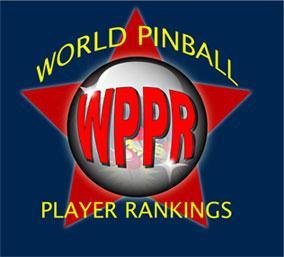 blog post courtesy of Bob Matthews
CLICK HERE FOR GERMAN TRANSLATION
The new WPPR system presents a challenge for tournaments that want to obtain full value. Not all events can or should seek full value; your tournament's goals are your own to choose. If high value is one of them, though, here's an overview of various current formats, what happens to them under WPPR 5.0, and some options for change. This does NOT address the need to have 64 players for full value; here, I'm just looking at the factor for the Tournament Grade Percentage [TGP] to be applied to your event and how to get the most out of it.
Single Elimination Match Play
Unless you're doing best-of-5 or best-of-7, this format will not get full value for typical size fields. Even a 64-player field, playing best-of-three, only grades out to 72%. Basically, it's not the format to use if full value is a goal. If you combine it with a qualifying phase prior to match play, that might work.
Double Elimination Match Play
This format fares well. A double elimination event with best 2-of-3 in both winners and losers bracket will grade out full with 9 or more players. Events with 2-of-3 winners and a single game in the losers' bracket will grade out full with 33+ players and at 96% with 17+ players.
Two Strikes
If it's one game, one strike, then no tournament yet held would get 100%. You need 65+ people just to get to 60%. Two strikes only grades full for typical size fields when it's best 2-of-3. In that case, just 9 players gets you there.
Three Strikes
Three strikes is almost always done as single game, not best-of-3, due to how long it takes in the latter case. Best 2-of-3 grades out full for just 5 players, while single game doesn't grade full until you reach 129.
HERB-style Qualifying plus PAPA-style Playoffs
First, note that HERB or any other unlimited qualifying format will not reach 100% unless at least 20 hours of qualifying takes place. This is because the new method only gives 80% value to the games played [GP] factor in these cases.
The most common versions of unlimited qualifying grade out in the 50-90% range. Most HERB events use 4-9 machine scores, 2 or 3 rounds of 3-game PAPA-style playoffs, and at least 12 hours of qualifying. That works out to 10-18 games played, or 40% to 72% value. Add the 12% to 20% for hours of qualifying and you get 52% to 92% total.
Since most events of this type have chosen their playoff format to accommodate their schedule, it will often be impractical to increase the number of playoff games to raise the TGP value. Tournament directors then have two primary choices to improve value: change the playoff format to get more games played in the same number of available hours, or count more of the qualifying games towards making the playoffs.
Counting more qualifying games is easy; just take a player's best 2 scores on each machine, or best 10 results across all machines, things like that. [I would suggest limiting the number of best scores taken to 2 or 3 per machine; it wouldn't do to have someone make the playoffs by having the top 10 scores on just one machine!] For those using software, it would need to be rewritten, but that's doable.
Let's look at the other option, playoff formats, with respect to the time needed. PAPA-style playoffs take about twice as long for the same number of "games played" as regards TGP as does match play. It's simple math: if there a 4 players in a PAPA playoff group and an average game played takes N minutes, it takes 4N minutes to get one value game played in PAPA game. In match play, with 2 players, the same value game played requires only 2N minutes. So you can roughly double your GP with the switch to ether single or double elimination match play.
HERB-style Qualifying plus Match Play Playoffs
As long as the match play is double elimination best 2-of-3, this will make it to full value with even 4 machines used if 8 people or more are in the playoffs. For single elimination, match play is worse off than PAPA-style if it's single game. If the matches are best 2-of-3, single elimination match play adds 3 games played compared to PAPA-style. So if you take 16 to the playoffs, [or take 12 with the top 4 getting byes], you can just make it to 100% if you have 20+ hours of qualifying and count 8 or more qualifying games:
20% for20 hours qualifying
32% for 8 qualifying games played
48% for 12 playoff games [4 match play rounds of 3 games each]
Limited Qualifying plus Match Play
Like HERB, most limited qualifying events use 4-9 machine scores, for 16% to 36% value. With no hours value, most of the total value comes from the playoffs. For the single elimination format commonly used with limited qualifying, a large number of rounds using best 2-of-3 is needed. For 4-6 machine scores, you'd need to take 65+ players to the playoffs, so the total field would need to be 130+ players to meet the 50% reduction rule. For 7-9 machines scores, you need to take 33+ players to match play and have a beginning field of 66+.
PinGolf
Pingolf alone needs 25 holes to work, regardless of whether the holes are in qualifying or playoffs [so long as the playoffs, if any, cut the field by at least 50%]. PinGolf as qualifying followed by other playoff formats works so long as the playoffs add enough value:
18-hole PinGolf plus PAPA-style makes it with 3 rounds of 3-game PAPA playoffs; 2 rounds of playoffs get you to 96%.
18-hole PinGolf plus single elimination match play works for best 2-of-3 playoff matches with 5+ people in the playoffs.
9 hole PinGolf plus double elimination best 2-of-3 works for 5+ players.
Disclaimer
I've tried to be as accurate as possible here, but in the end, the IFPA staff make the final determination as to an event's value. If you have any questions about your event's value, you should probably contact IFPA before your event's final rules are announced. Thanks, and I hope I've helped.