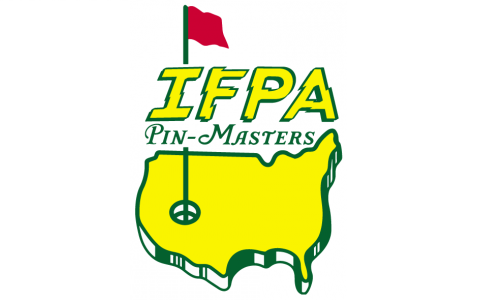 2020 IFPA Pin-Masters Registration
Registration for the 2020 IFPA Pin-Masters is now OPEN! Please take this opportunity to solidify your spot in this years Pin-Masters, which is limited to 144 players. Please note spots will be RESERVED for any player that qualifies for the IFPA North American Pinball Championship and the IFPA Women's World Pinball Championship.
YOU ARE NOT OFFICIALLY SIGNED UP UNTIL YOUR PAYMENT IS RECEIVED
Once we have received payment, we will send you confirmation that you have been added to the list of registered players.
REGISTRATION:
* Registration begins: NOW
* Registration fee: $100 (+$5 for processing fees)
* Pin-Masters Satellite winners fee: $50 (+$2.50 for processing fees)
Please note your preferred tee time in the drop down menu (10AM or 3PM). We will do our best to accommodate.
IF YOU PREFER TO PAY BY CHECK / MONEY ORDER
Please send check made out to "IFPA" of $100 to:
IFPA
1537 N. Kaspar Ave.
Arlington Heights, IL 60004
***If you are sending a check or money order as payment, please send an e-mail to ifpapinball@gmail.com to alert us a check is on the way, and to choose your preferred starting tee time (10am/3pm).
Cancellations are refunded 50% of their registration fee. Any excess funds from player refunds will be added to the prize pool.
Comments Closed