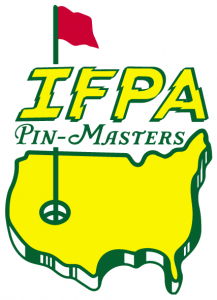 The 2023 IFPA Pin-Masters: World Pin-Golf Championships are scheduled for March 10th-12th, 2023 at District 82 in De Pere, Wisconsin.

Registration for the 2023 will be going through Eventbrite this year. Tickets will go on sale Saturday, September 24th at 11:00 AM CST.
https://www.eventbrite.com/e/2023-ifpa-pin-masters-world-pin-golf-championships-tickets-405928130967
Please take this opportunity to solidify your spot in next year's IFPA Pin-Masters, which is limited to 144 players.
Entry fee is $350 per player. Any refunds will be paid back at 50% of the registration fee. The additional funds will be added to the prize pool.
Please note spots will be RESERVED for any player that qualifies for the IFPA North American Pinball Championship. Do NOT register if you only intend to participate should you qualify for the IFPA North American Pinball Championship.
Once we have received confirmation of your registration, we will reach out to you for your preferred tee time (either 9am or 2pm).
Full details of the event are available here:
https://www.ifpapinball.com/tournament_pages/pinmasters/
Should you have any questions about our qualifying process or to find out more information about the tournament, please contact the IFPA at ifpapinball@gmail.com.