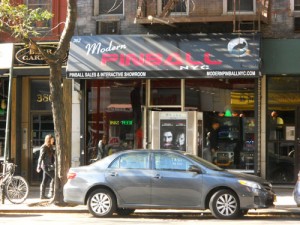 The Vending Times has an article in their upcoming December issue covering the opening of IFPA HQ at Modern Pinball NYC. In advance of the Flip Off Hunger event starting this Saturday the article was released online.
IFPA Co-Chairmen Steve Epstein and Roger Sharpe are interviewed, as well as Modern Pinball NYC co-owner Steve Zahler.
Click HERE to read the article.