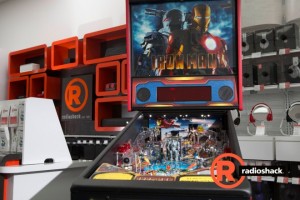 As the month long tournament for the Iron Man Vault Edition kicks off, we wanted to share some additional coverage that's hit for the RadioShack pinball promotion.
Organic coverage continues to spread with placements in The Contra Costa Times, SFGate.com, San Jose Mercury News, and Consumerist, with impressions reaching almost 75 million.
AOL News put together a great video, and the New York Post included the tournament news in their "Weird But True" column.