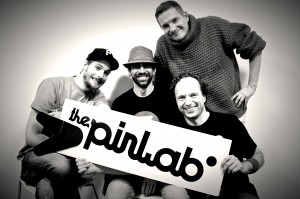 blog post courtesy of Bo Mertins
Wanna play pinball with the happiest people on Earth in the world's most liveable city and go up against the world's greatest players all at the same time?
Well look no further because Danish Pinball Open 2014 (DPO2014) is your chance to enter the nirvana of pinball!
DPO2014 is hosted by Denmark's leading pinball lounge, The Pinlab, at Marktenderiet – one of Copenhagen's hottest venue and the very same place where the IFPA World Pinball Championships will take place in 2017.
DPO2014 is part of the IFPA European Championship Series and will be featuring 24 top-notch pins, including titles such as Mustang LE, Metallica Premium, Avatar Pro, AC/DC Luci, Stern Star Trek Pro, AFM, TAF, CFTBL, TZ, JM, INDY500, FH, STTNG, IJ, RS, DM, Taxi and FB.