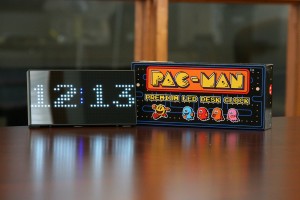 This may not be pinball related, but since Raw Thrills is a HUGE IFPA sponsor we wanted to pass along a new retail product that Raw Thrills is bringing to market.
The PAC-MAN Premium LED Desk Clock features 512 Vibrant LED's that display classic animations from the hit arcade game. It is officially licensed by Namco.
Check out the details and purchase through he Raw Thrills Amazon store HERE.