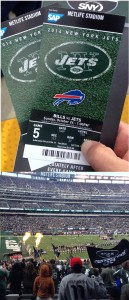 The IFPA / FWTG League couresy of Rich Gannon gave away a pair of tickets to the NY Jets vs. Buffalo Bills last week. Rich is doing it again this upcoming weekend, offering a pair of tickets for the upcoming Seattle Seahawks vs. Oakland Raiders game. These tickets will be waiting at will call for one lucky FWTG member. To be eligible simply contact the IFPA at ifpapinball@gmail.com to be included in the drawing. All current FWTG members are eligible, as well as anyone that signs up between now and 12pm EST this upcoming Saturday. We will then contact the winner shortly after via random draw.
Remember, you MUST join the FWTG League to win.
Most importantly, your participation in FWTG League directly benefits Coach Ditka's Charity…Gridiron Greats Assistance Fund.
Please make sure to "Like" Gridiron Support and the IFPA on Facebook as well!