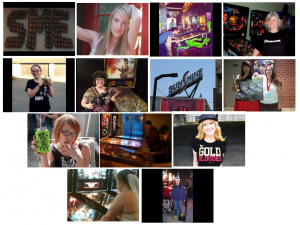 Registration is now closed for the inaugural IFPA Women's World Pinball Championship and we couldn't be more excited about the field of participants!
The IFPA went down to women's rank 24 to fill the field of 16 participants, with 4 countries being represented. The tournament will be held in conjunction with the IFPA US National Pinball Championship out in Las Vegas on March 17th, 2016.
These 16 women will be competing for $800 in cash, along with the title of "Women's World Pinball Champion".
Full details of the championship are available HERE.
The current Women's Rankings are available HERE.