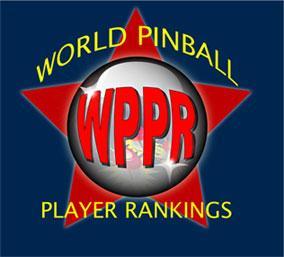 The IFPA is pleased to announce that the following players saw the biggest jump in their world ranking based on their April 2012 tournament performance.
The biggest movers for April 2012 included [player]Morten Månsson[/player] from Denmark, who moved up 9819 spots with a 16th and 6th place finish at the Danish Pinball Championship in the Main Tournament and Classics Tournament respectively. [player]Kevin Strasser[/player] from the US moved up 8510 spots from his 14th place finish at the Little Shop of Games Openhouse. [player]Jeff Davis[/player] from the US moved up 7906 spots from his 30th and 33rd place finish at the Pinball at the Zoo Main and Classics tournaments. [player]Dan Jensen[/player] from Denmark moved up 7293 spots from his 5th place finish at the Flippermaskiner.com Workshop. Finally, [player]Benjamin Bussy[/player] from France moved himself up 7142 spots from his 33rd place finish in the LNJF League.
Congratulations to Morten, Kevin, Jeff, Dan and Benjamin, as well as the other players that saw a jump in their ranking from their April tournament performance!