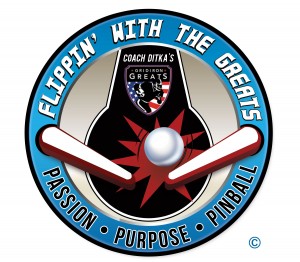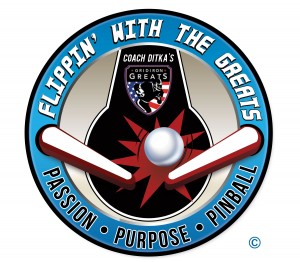 Week #1 of the month long Flippin' With the Greats tournaments has begun, running through January 12th!
Check out the LIVE standings HERE!
The IFPA and Gridiron Support are teaming up to host a series of pinball tournaments to raise money for Mike Ditka's Gridiron Greats Assistance Fund, while giving the chance for players to compete for WPPR points and over $20,000 in prizes, including a BRAND NEW pinball machine.
FLIPPIN' WITH THE GREATS will consist of 4 weekly tournaments run at 3 different locations – Modern Pinball NYC in New York, the Silver Ball Museum in Asbury Park, NJ, and the Pinball Gallery in Downingtown, PA. Tournaments will run January 6th-12th, January 13th-19th, January 20th-26th, and January 27th-30th culminating in a Grand Final the day before the Super Bowl on February 1st, 2014 at IFPA Headquarters at MPNYC.
For details on the tournament including registration fees, format, prizes and more, click HERE.