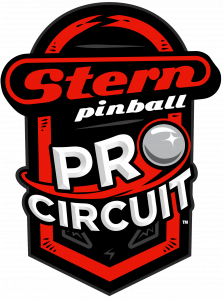 We announced last month the opportunity for tournament organizers to add themselves to the eligibility list for inclusion on the Stern Pro Circuit for the 2024 season. Organizers have until October 31, 2023 to apply. Click HERE for those details.
This will be the last warning to organizers to get your application into the IFPA before the end of the month.
Currently here is the top 5 list as it stands at the moment for events to be added to the Stern Pro Circuit next season:
1 The Amazing Pinball Race (69.58 WPPR average)
2 California Extreme (66.84 WPPR average)
3 Pincinnati (50.92 WPPR average)
4 PSL & Enterrium: SSS Target Matchplay/PAPA Finals (49.49 WPPR average)
5 THE BEAST: Main Tournament (40.41 WPPR average)
Please note this list can change based on events that apply before the deadline.