sponsored blog post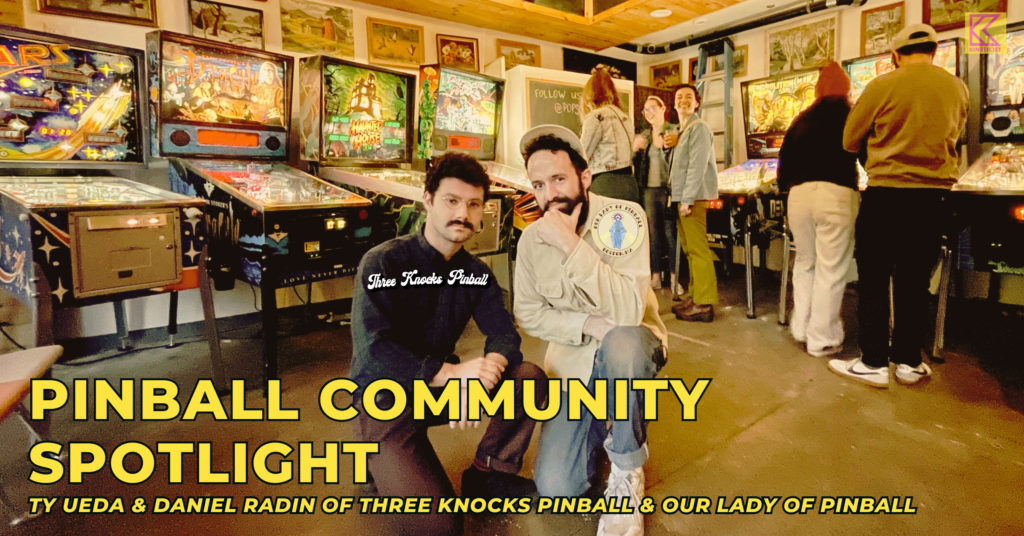 Welcome to another installment of the Kineticist Pinball Community highlight series!
Today, we're pleased to chat with a couple of growing pinball operators and tournament organizers in the New England region.
Ty Ueda (Three Knocks Pinball) and Daniel Radin (Our Lady of Pinball) have been operating games in the New England area (Boston mostly, with some occasional placements in New Hampshire and Maine) for several years now and recently opened up a small pop-up location in Somerville, MA called Pop's Pinball.
Click HERE to read the interview.