sponsored blog post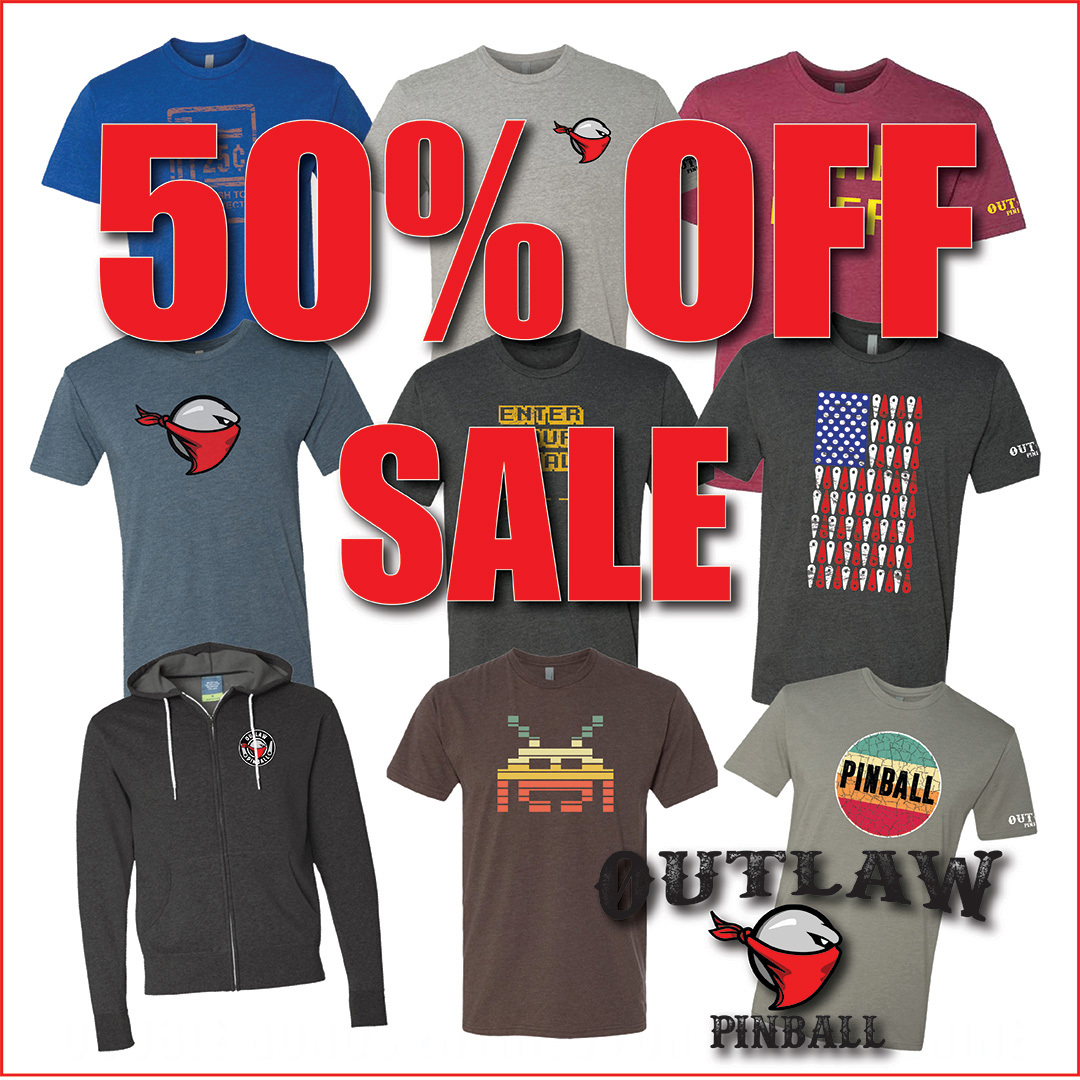 Hey There,
Your local tournament director just called us and said you need to up your pinball wardrobe.
Lucky for you, we have the perfect shirt for you to wear to your next tournament, but let's make it even better!
Save 50% on EVERYTHING in our store, shirts, hats, and more…
Just use Code "ifpa50" during checkout and save 50% on your entire order.
As always, just hit us up if you have any questions and we will get back to you ASAP!
Bob & Team Outlaw
OutlawPinball.com