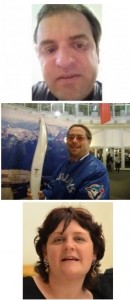 The IFPA is pleased to announce that the following players saw the biggest jump in their world ranking based on their May 2013 tournament performance. Since movement is tracked between the first of each month, this month did see some results from June 1st included.
The biggest movers for May 2013 included [player]Richard Anderson[/player] from Australia, who moved up 4504 spots by earning 3.08 WPPR points from his 18th place finish at the Hattersheim Pre-IFPA Tournament, as well as 1.88 WPPR points from his 64th place finish at the Rodenbach Pre-IFPA Tournament. This moved Richard up to the 2889th ranked player in the world.
[player]John Bengry[/player] from Vancouver, BC, Canada moved up 4154 spots from his 3rd place finish at the Vancouver Metallica Launch Party. John earned 8.63 WPPR points from this performance, which has moved him up to a rank of 2159th in the world. Currently John is sitting in 9th place in the IFPA British Columbia Province Championship standings.
[player]Emma Oliver[/player] from Bristol, UK moved up 1789 spots from her 20th place finish at the May meeting of the UK Pinball South West league. This netted Emma .26 WPPR points and boosted her into now being the 9732nd ranked player in the world.
Congratulations to Richard, John and Emma, as well as the other players that saw a jump in their ranking from their May tournament performance!