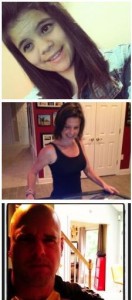 The IFPA is pleased to announce that the following players saw the biggest jump in their world ranking based on their July 2013 tournament performance.
The biggest movers for July 2013 included [player]Elisabetta Mainwaring[/player] from Didcot, UK, who moved up 7369 spots by earning 2.64 WPPR points from her 3rd place finish at the July meeting of the Surrey Pinball League. This boosted Elisabetta into now being the 4560th ranked player in the world.
[player]Kim Lauver[/player] from Allison Park, PA moved up 5454 spots from her 30th and 28th place finishes in the Pittsburgh Summer Pinball Championship Main and Classics tournaments respectively. Kim earned .89 WPPR points from this performance, which has moved her up to a rank of 7557th in the world.
[player]Taylor Reese[/player] from Midlothian, VA moved up 4092 spots by earning 25 WPPR points from his victory in the Richmond Pinball League.This moved Taylor into now being the 1178th ranked player in the world.
Congratulations to Elisabetta, Kim and Taylor, as well as the other players that saw a jump in their ranking from their June tournament performance!