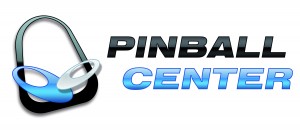 Pinballcenter will hold its first International Pinball Festival this spring in the beautiful Edwin-Scharff-Haus convention center located on the Danube river banks. Up to 192 competitors can participate in the IFPA (International Flipper Pinball Association) sanctioned tournament. It will be one of the largest pinball tournaments ever held in Europe. The World Pinball Player Rankings includes more than 13,000 competitors worldwide.
The legendary pinball designer Steve Ritchie will be the featured speaker of the festival. Over his 35 years in the industry, he has designed many beloved innovative classics, among them: Firepower, Terminator 2, Star Trek: The Next Generation and Spiderman.
He will be discussing his latest creation, themed after the multi-platinum Rock n' Roll enduring legends: AC/DC. At least 100 pinball machines will be available for unlimited free play all weekend with the paid admission. Many enthusiasts from all over Germany and neighboring countries will be contributing their games of all eras: from electromechanical classics of the 60s to the popular hits of the 70s, 80s and 90s, and of course the brand new AC/DC pinball machine. There is room to host up to 300 machines. Keep your eyes out for some very special rare games.
The tournament participants will be evenly split according to their World Pinball Player Rankings between four main pools of 48 contestants each for the match-play qualifiers. Players will then be assigned to initial groups of four depending on their rankings. Unranked players will be assigned randomly. The groups are intended to allow players to play with people of different levels.
There will be five rounds of match-play, each involving one game on two different machines. After each round the rankings within each pool are updated and new groups of four players are determined depending on the cumulative results of the rounds. So each
participant is guaranteed several hours of fun will playing 10 four-player games at the minimum.
Eight players from each of the four pools will advance to the play-off tournament bracket. In each bracket, two players will face off in best-of-three games on an assigned machine. The winner advances to the next bracket. The first Pinballcenter Festival Champion will be decided by a single game on the same machine between the top four players. For more details, please refer to the pinballcenter festival tournament webpage: http://www.flipperfestival.de