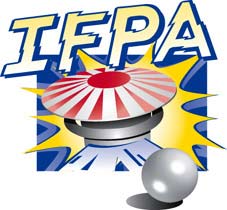 At the start of 2017 the IFPA launched the Women's WPPR system. This dedicated system tracks tournament and league results, while also offering a custom ranking system for Women's-only events. We've been thrilled to see the growth of interest in Women's-only events these past 2.5 years. With respect to the numbers we're tracking, we have seen the following growth:
2017 –> 105 events, 1797 total participants
2018 –> 226 events, 3713 total participants
2019 –> 129 events, 1992 total participants (through May 2019)
The IFPA has been happy to provide this service of archiving these Women-only IFPA sanctioned events along with the Women's-only ranking system at no charge for all women since 2017. Similar to the Main WPPR system, we will be adjusting this to becoming a paid service starting in 2020.
Starting on
1/1/20
, the IFPA is implementing an endorsement fee that will be required for any event that wishes to be counted as part of the IFPA Women's World Pinball Player Rankings. Please note this is for all events worldwide. 
The fees collected 
will be put towards the prize pool of the IFPA Women's World Pinball Championship, with the goal of paying out all finalists rather than the top 4 finishers.
Below is how the endorsement fee will work:
Endorsement fees are required for each an every event submitted to the IFPA that wishes to receive Women's WPPR points. 

The fee is US$1 per player per event for endorsement. (For example, 35 participants in an event would mean a US$35 endorsement fee)
While some events are held in locations where USD is not the national currency, the fee being collected will be based on USD for ALL events.
TDs are responsible for submitting payment to IFPA after results are approved. Women's WPPR points will not be posted until payment has been received by the IFPA. A dedicated page on the IFPA site will be available for TDs to make these payments.
Similar to the Main endorsement fee, the IFPA will withhold 5% of the funds collected to offset payment processing and currency translation fees. The remaining 95% will go towards the IFPA Women's World Pinball Championship prize pool.
Fees will only be collected based on when results are submitted. For example, a 20 player event that meets monthly is welcome to submit results monthly, and pay $240 for the year. However, that event is also welcome to run their own series of events every month and then report those final results to the IFPA annually instead. This would result in an endorsement fee of $20 for the year. We leave that flexibility up to the organizers and players within each individual community.
Similar to the announcement of the Main endorsement fee, we anticipate questions regarding the implementation of this program, the biggest being how the $1 will be funded for tournaments. We understand that different communities have different priorities in terms of recruiting and retaining new players, so we are not proscribing where the fee comes from. We have purposely made it flexible so that everyone can implement it as they see fit for their needs:
Option 1 –> Location and/or operator funds this $1 fee for the event. For those events in public locations a TD may request this of the location. For example if 20 players show up for a monthly tournament, the location may commit to sponsoring the $20 IFPA endorsement fee knowing that the earnings of the games played that tournament night will easily cover that fee.
Option 2 –> TD's can take the endorsement fee out of the prize pool. For example, if 20 players show up for a monthly, with an entry fee of $5 per player, and prizes of 50%/30%/20% to the top 3 finishers, instead of the prize pool being $50/$30/$20 for the top 3 finishers, it would be $40/$24/$16 for the top 3 finishers.
Option 3 –> TD's can increase their entry fee by $1 to cover the endorsement fee. For example, if 20 players show up for a monthly with an entry fee of $5 per player, the TD would charge $6 per player. The prize pool would then continue to be made up of the $100 in entry fees.
Option 4 –> Find your own plan. Kickstarter? Patreon? GoFundMe? Outside sponsorship? TDs can come up with other funding options if they choose, we just wanted to list some examples.
Any questions don't hesitate to contact us at ifpapinball@gmail.com.