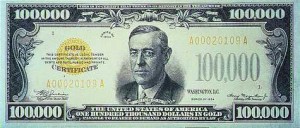 The IFPA is excited to announce that in partnership with Go4Johnny Entertainment and the Travel Channel, we will be organizing the World Series of Pinball.
This epic event is a free-to-enter tournament, where only players that have submitted a casting video for The Pinball Project will be eligible to participate. With the announcement of the biggest prize pool in competitive pinball history, Go4Johnny Entertainment has agreed to re-open the casting video submission website for 24 hours. To submit your casting video, please click HERE and go to "submit casting video" at the top of the page. Once the submission website is closed, there will be no additional opportunities to register for the tournament.
The World Series of Pinball will be a 100K winner take all event. Players will be placed in groups of 3 or 4 players and randomly assigned 1 machine to play on. Each player will start the tournament with 27 outs available, and will earn an out for each loss they receive throughout the group play matches. We will continue this format until only one player remains.
Additional details will be sent to those that have submitted their casting videos.
——————————————-
April 2nd update . . .
This was an April's Fools joke! However, we do plan on doing something special for those that have submitted a casting video. 2015 will mark the return of the IFPA Pin-Masters in Las Vegas in conjunction with the IFPA US National Championship as well as the Amusement Expo. Anyone that has submitted a casting video will be eligible to receive additional cash prizes for any hole-in-ones they make in any round of play during the IFPA Pin-Masters. More details to come in the upcoming months.