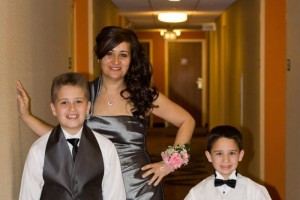 blog post courtesy of Michael Biasi
On February 14, 2015, IFPA player and OCPC League member [player]Keri Censi[/player] (ranked 4345th in the world) was involved in a horrible car accident which broke her spine completely and left damage along the lower cervical nerves of her spinal cord, including cervical vertebraes c5-c7, with others left fractured. Without the occurrence of a miracle, Keri is expected to experience total paralysis of her wrists, hands, trunk and legs. Keri is currently receiving breath support from a ventilator. Keri remains in the hospital and operations are ongoing. Upon being released from the hospital, Keri will require life-long support including rehabiliation therapy and facilitative equipment to enrich daily needs and enhance quality of life.
To ease financial stress, any donations that can be made on behalf of Keri and her family would make a world's difference. Please maintain warm and positive thoughts and prayers for such a special family during this difficult time.
A GoFundMe page has been set up HERE.