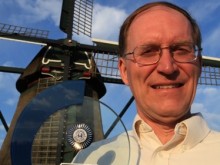 With his recent wins at Expo and the Danish Open, Jorian Engelbrektsson has retaken the #1 spot from Keith Elwin for the first time since Keith bumped him out of it at PAPA 13 in 2010.
Will Jorian stay #1 through year-end? If Keith doesn't play in any more large events, yes. Once all of their results decay to
12/31/2014
values, Jorian will be at 974.92, KME at 968.96 (subject to minor adjustments). With Keith's #15 result being a 43.00 at that time, he'd need to replace it with a 49-point event to reclaim first place. There's not much left at that level; not the Florida circuit event [47 pts]. His best bet, if he were interested, would be the San Francisco City Champ if he won both the main and side events [50 to 55 pts]. But there's not much point in that, since Jorian still has the 2014 Swedish Championships and Bitwalk ahead of him, in both of which he typically finishes high. A decent performance at either one pretty much locks up #1 for Jorian no matter what Keith does stateside.
How good a year did they each have? Let's see.